Life Pro Bearded Vulture visits the schoolchildren of Maestrazgo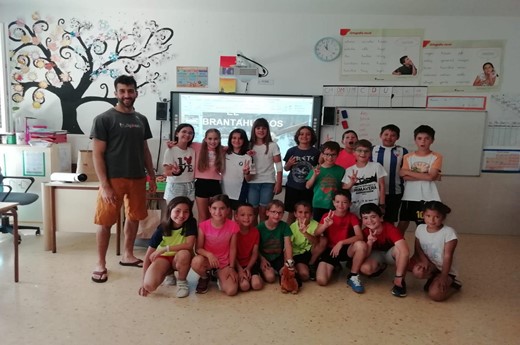 The bearded vulture visits Maestrazgo schools
Entre el 14 y 15 de junio, el equipo del proyecto Life Pro Quebrantahuesos visitó los colegios de Pitarque, Villarluengo, Fortanete, Iglesuela del Cid y Cantalavieja. En total participaron 119 alumnos y 14 profesores.
Las jornadas estuvieron destinadas a promote the bearded vulture among schoolchildren, and propose future outings and guided routes with the youngest children for bird watching, as well as the promotion of the new project. During the meeting, a survey was carried out to choose the names of the specimens to be released, and Sabino and Masia were chosen.
The reception by the schools was a complete success and each and every one of them was given several posters and stuffed animals of the species in order to create a bond with the bird. The illusion was so great that it has even been proposed the adoption of the bearded vulture as "mascot" of the CRA Alto Maestrazgo, carrying out future activities around the species.