Technicians of the Junta de Andalucía and the FCQ meet in Gredos to advance the conservation of the bearded vulture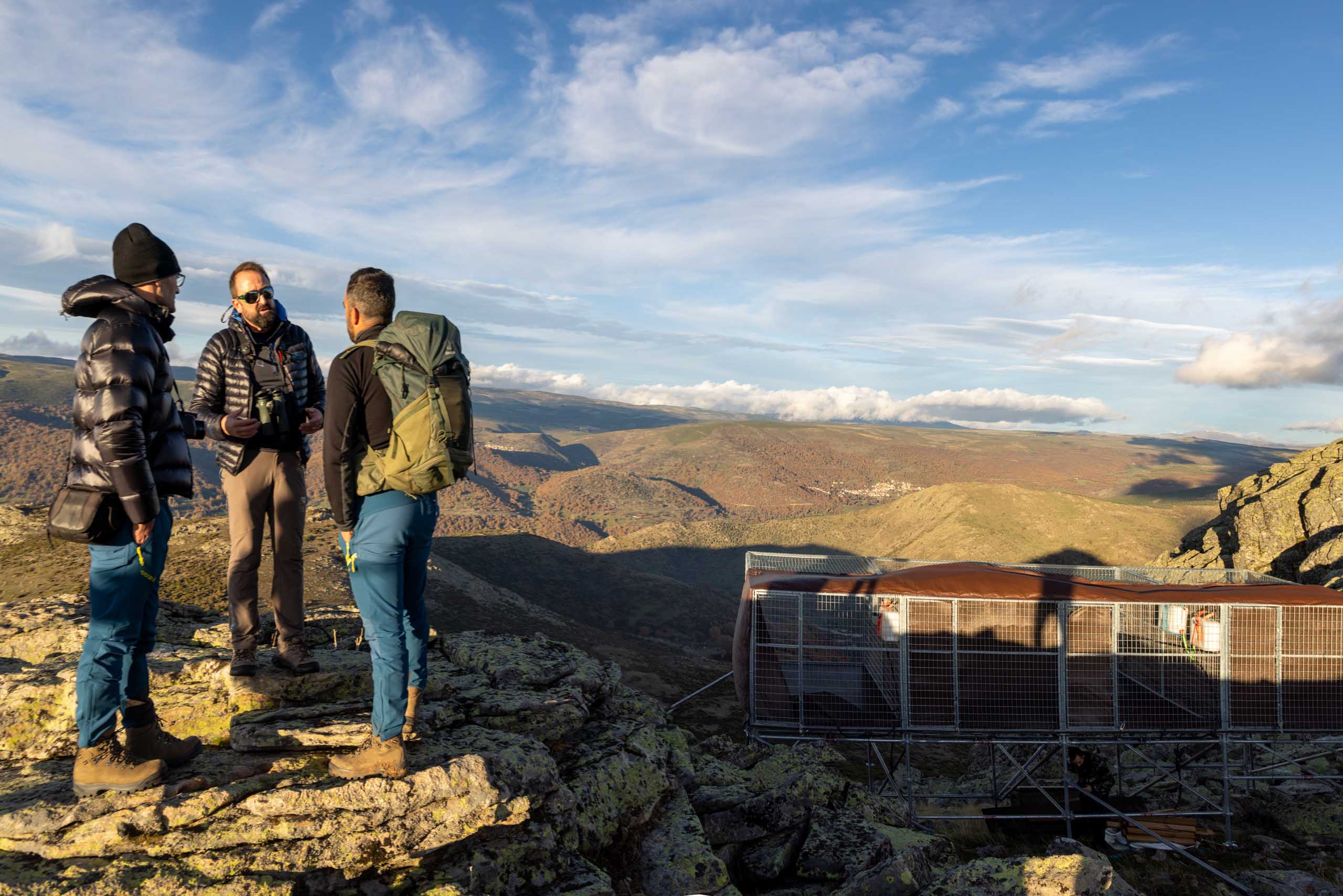 Gredos is one of the most frequented breeding areas by the Sandgrouse released in Cazorla by the Junta de Andalución during their juvenile dispersal period. This circumstance has been the trigger for the two projects to strengthen their relationship.
At the end of November, two technicians of the Necrophagous Bird Recovery and Conservation Plan of the Junta de Andalucía shared experiences during three days with the FCQ team in Gredos. This exchange is very enriching for both projects, as it facilitates the identification and reduction of threats to the species, improving the monitoring of individuals and improving management and conservation techniques, which ultimately results in the ultimate goal of both organizations, the recovery of the bearded vulture in the Iberian Peninsula.