Zapardiel, the last Bearded Vulture to be released in 2023, arrives in Gredos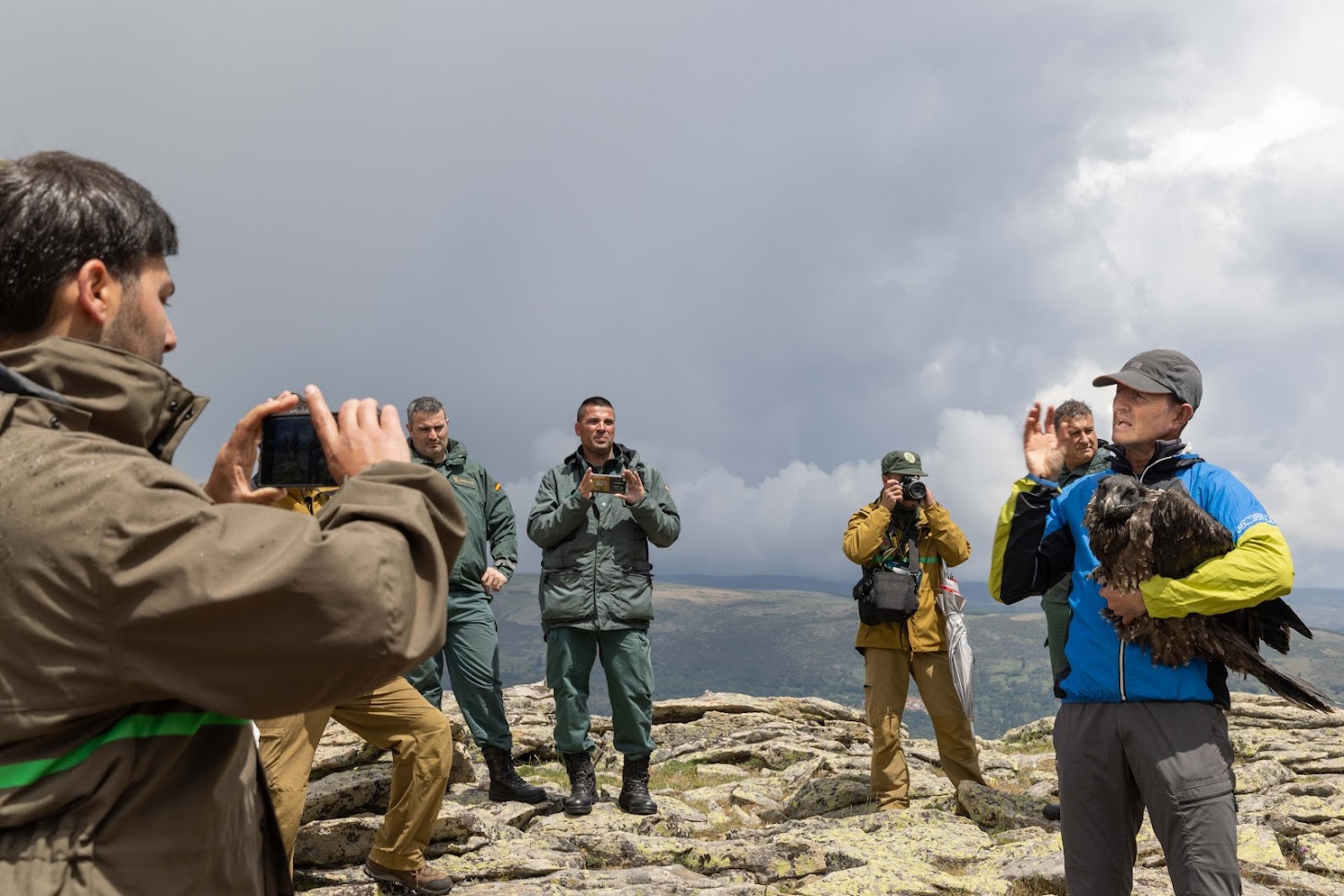 Last Tuesday, June 13, the last of the three Bearded Vultures to be released in 2023 arrived at the hacking facilities in the Sierra de Gredos Regional Park. It is a bird born last March, in the Center for Breeding in Human Isolation (CRIAH), owned by the Government of Aragon and managed by the Foundation for the Conservation of the Bearded Vulture in Pastriz (Zaragoza).
On this occasion, it is a male named Zapardiel, in tribute to the village of Zapardiel de la Ribera, where the release platform is located and which, this year during the festival of the broom, won the prize for the most original and creative decoration with "the representation of the history of the Bearded Vulture in Gredos", and which includes a fabulous iron sculpture of the species.
Although the weather threatened rain, it respected the event, which was attended by 28 people, including the director and several technicians and environmental agents of the regional park, 14 members of the Seprona of the command of Avila, a representative of the Diputavción de Avila, local entrepreneurs and four managers of Land Rover Spain. Dr. Ursula Hoffel, from the Center for Hunting Resources (CSIC), carried out the pertinent veterinary analyses while explaining to the attendees the reasons for them.
These three specimens are added to the two released in 2022, Risco and Galana, and constitute the foundational nucleus of the future population of bearded vultures in Gredos.