Official presentation of the LIFE Pro Biodiversity project for the conservation of the Bearded Vulture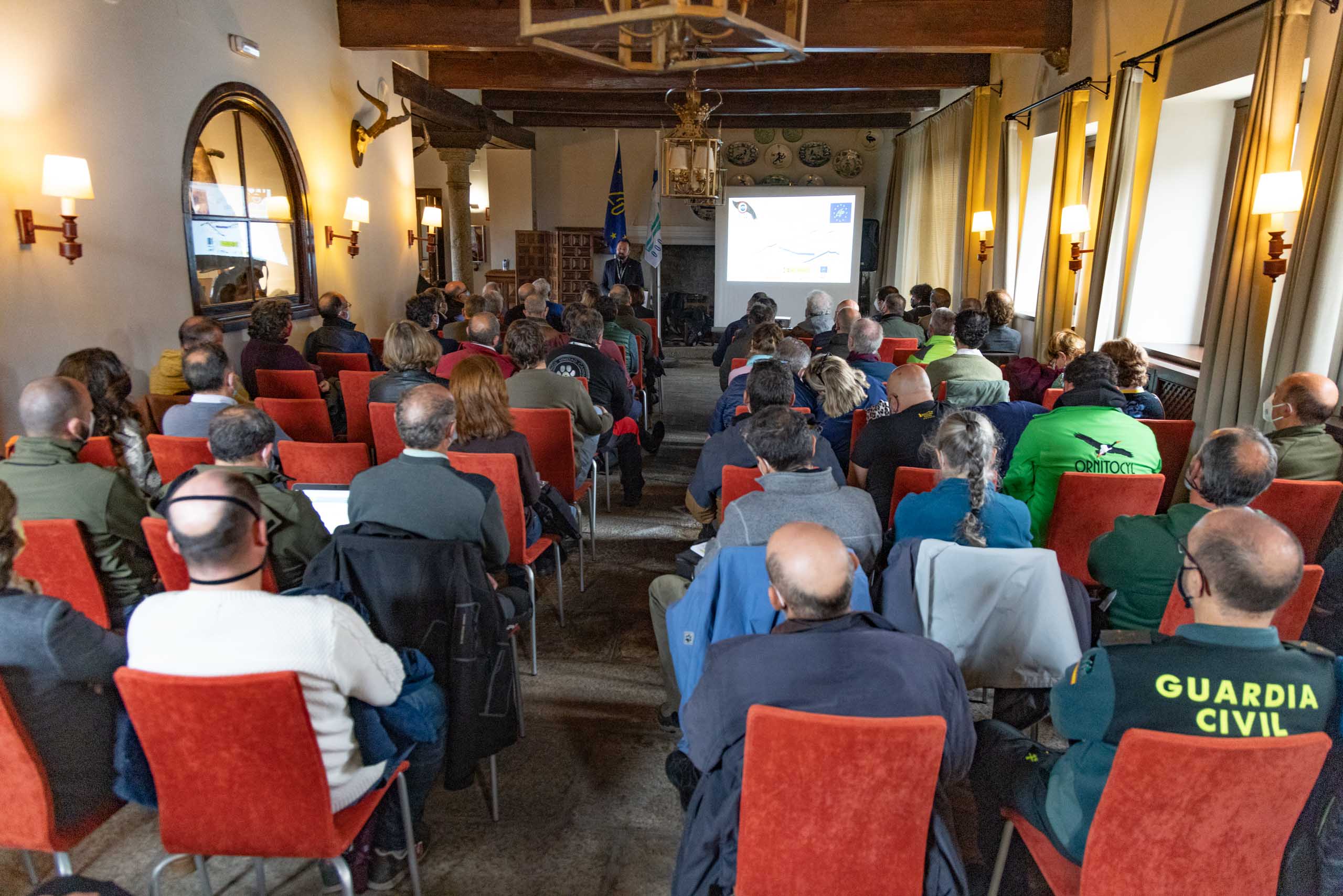 On March 17 took place the official presentation of the LIFE "Iberian Corridors for the Bearded Vulture", a project that began on January 1 and will run until January 2027. This initiative, recently approved by the European Commission, has as its main beneficiary the Foundation for the Conservation of the Bearded Vulture.
The presentation of the initiative was attended by a total of 82 people, representatives of MITECO, accompanied by municipal authorities of the Regional Park of Gredos, companies related to nature tourism, representatives of the Directorate General of Natural Heritage and Forestry Policy of the Junta de Castilla y León, the Biodiversity Service of the Government of Aragon, the Civil Guard of the province of Avila and the Institute for the Conservation of Nature and Forests (ICNF) of the Government of Portugal.
The main objective of the project, which has a total budget of 2.68 million euros, is to reduce the risk of extinction in the main population of bearded vulture (Gypaetus barbatus) in the European Union by recovering its former range in the Iberian Peninsula. For this purpose, it will be reintroduced in the Sistema Central and Sistema Ibérico, and the small existing nuclei will be reinforced, in order to recover the species in its former area of distribution.
On the other hand, the reintroduction of the species will be reinforced in Maestrazgo, a strategic area of mountains and deep canyons that interconnect different mountain systems, where the Generalitat de Valencia has been carrying out releases in recent years. In addition, the reintroduction initiative will continue in Picos de Europa, where there is already a small population of about 30 specimens.