REE submits its commitment to the Bearded Vulture to the Natura 2000 Award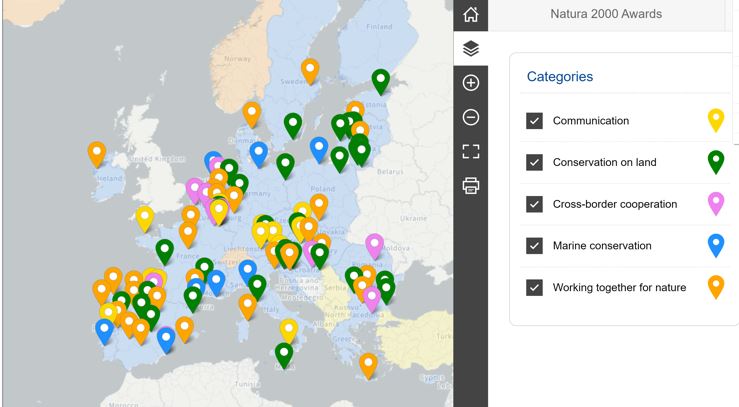 REE, with the support of the FCQ, has submitted its project to reduce the risk of its power lines for the bearded vulture to the red Natura 2000 award.
Since 2011, REE has voluntarily beaconed its power lines in Special Protection Areas for Birds and other sensitive areas to avoid bird collisions, a commitment it incorporated into its corporate social responsibility policy. By 2022, it had already marked 20% of its power lines in SPAs, with a system that reduces the risk of collision by 70%.
In April 2022, a bearded vulture, reintroduced in Picos de Europa as part of the LIFE Pro Bearded Vulture project, collided with the ground cable of a REE line outside a Natura 2000 site. The Bearded Vulture Conservation Foundation and REE met to try to find a lasting solution to the problem. They reached a novel agreement in the world of conservation. The FCQ would cede to the company all the geolocations of the 135 bearded vultures it has marked since 2006 and, in exchange, REE would study them to identify the most dangerous stretches in order to establish a marking plan, both in SPAs and outside them. This would use a system that the CSIC has shown to be capable of reducing the risk of collision by 70%. It is the commitment of one company to one species, from which many others will benefit (vultures, large eagles, etc.) as it is proven that they share flyways.
This is the first time that such an agreement has been reached, allowing a private company to have the best available information to prioritize its conservation actions. Within the scope of the agreement, 446 km of critical risk for bearded vultures were identified, of which 82 km were beaconed in 2022, 160 km are being beaconed in 2023 and the rest will be beaconed before 2025.
The example has spread. Several autonomous communities have reached similar agreements with REE while the FCQ has reached a similar agreement with one of the country's most important distribution utilities.